Education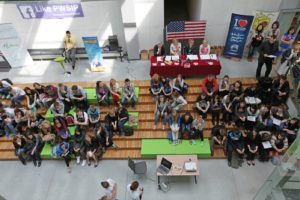 There are two schools of higher education  in Łomża: Łomża State University of Applied Sciences and Higher School of Agribusiness in Łomża. These institutions impact the competitiveness and innovation development in the region through their knowledge, experience and research capabilities.
The Food and Gastronomy Institute operating within the framework of the Łomża State University of Applied Sciences is equipped with excellent scientific and research facilities which  are used for development of innovative technologies in the food processing sector, especially organic or functional food.
The following courses are available in these schools: computer science, automatics and robotics, nutrition and food technology, construction and agriculture.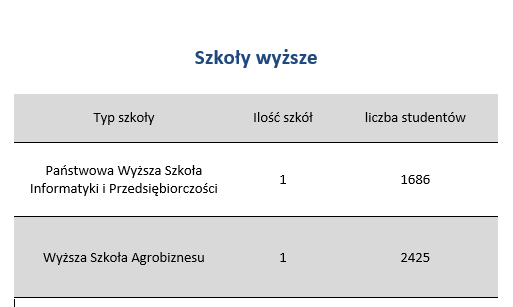 źródło: polskawliczbach.pl