Quality of life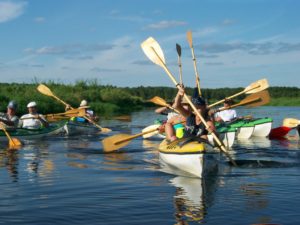 Łomża is one of the oldest and most beautiful cities in Mazowsze.
It is located on the Narew River bank  and surrounded by landscape parks including: Biebrzański and Narwiański National Parks.
The abundance of various animal and bird species as well as unique herbs attracts nature fans.
The city is located in a region characterized by multiculturalism. Ruthenian, Ukrainian, Belarusian, Tatar and Jewish ethnic groups have enriched its tradition, culture and cuisine for centuries .
Łomża is a city of active people. Tourist attractions and modern sports and recreation centers offer many opportunities to spend free time and develop interests and hobbies. Indoor swimming pools, bike paths, skateparks, climbing walls, sports fields, tennis courts and many other forms of recreation await for active people. Dance schools and fitness clubs will certainly improve the well-being of many people. Boulevards with a river port supplement the recreation base.
Łomża is also the subregion cultural hub.
Every year, theate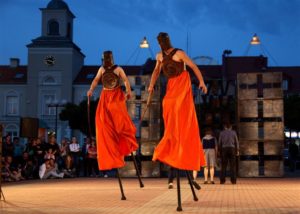 rs from all over the world arrive here to participate in the Walizka International Theater Festival. Great music and dance events attract culture lovers from the country and abroad. The Puppets and Actor Theater, Chamber Philharmonic, cinema, museums and galleries operating here, provide access to a rich cultural offer.
The cultural offer, surrounding of landscape parks, diversity of fauna and flora and the richness of cuisine based on multiculturalism make Łomża a city with taste.