Economy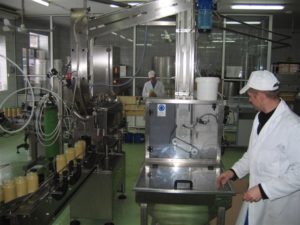 Łomża's  location within the so-called Green Lungs of Poland promotes the development of environmentally conscious industries. The leading branches are food processing and agricultural industries.
Many leading food processing companies have their headquarters here and nearby.
The largest companies in the country, producing potato starch, dairy products and brewery operate from here.
They implement new technologies and introduce unique products on national and European scale, based on cooperation with universities in Łomża. Foods produced by these companies often receive awards and are distinguished due to their quality and taste.
Furthermore, the city offers excellent conditions for development of companies within construction, furniture or energetic sectors, based on available natural resources. IT enterprises are growing due to a high intellectual potential of the city's citizens.
The fcompanies, among others, have already invested here: PEPEES S.A., BROWAR ŁOMŻA, OSM PIĄTNICA, AQUATECH S.A., AUTOMATYKA WSCHÓD, BONA, EDPOL, MACKIEWICZ, NOVUM, SONAROL, SZARŁAT, TMT, UNICO, UNIGLASS POLSKA.
Łomża is a subregional economic, educational and cultural center.
Local entrepreneurs are leaders in innovation and export within the region. In 2018 over 50% of local companies were leading their investments and 35% were implementing their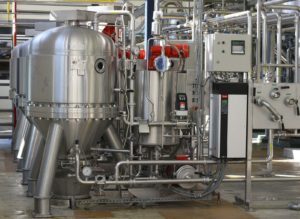 product and process innovations.
Łomża is distinguished by extensive entrepreneurial activity, especially in the medium-sized enterprise sector. SMEs account for approximately 99.95% of all enterprises in the structure of Łomża's economy.
The city creates a friendly environment for entrepreneurship and investment. Business breakfasts, being a platform for dialogue between the administration and business, are organized at every first Thursday of the month. Since 2017, the City of Łomża, in cooperation with the Łomża District, appreciates local entrepreneurs in the economic competition "Łomża Angels of Business"..
Additionally, as part of the Polish Investment Zone, Łomża offers the most favorable investment conditions. An entrepreneur implementing an investment in Łomża can obtain an income tax exemption for 15 years up to 70% of investment outlays.